School Board
Legacy Christian Academy is committed to maintain the framework of biblical principles and high educational standards. The School Board will manifest by precept and example the highest Christian virtue and personal decorum, setting the spiritual tone for the school. The primary function and responsibility of the School Board will be in providing oversight for the school's business affairs.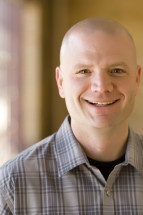 Jason Sharp
School Board Member
Bio
Since graduating from Olivet Nazarene University in 1993, Jason Sharp has devoted his life's work to the calling placed on his heart at the age of 18, to passionately serve God through the ministry of Christian radio. Jason and his family followed that call in 2007 when they relocated from Tennessee to Minnesota, to be a part of the Northwestern family. Jason currently serves as Station Manager of 98.5 KTIS in the Twin Cities.
Jason and his wife Julie have been married for 18 years and they have two children, Haley and Carson, both students at Legacy Christian Academy. They make their home in Andover and attend Constance Evangelical Free Church.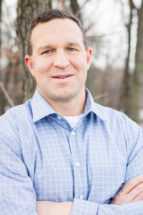 Ben Minks
School Board Member
Bio
Ben is a K-12 alumni graduating in the class of 1992. On the receiving end of a Christian education himself, he is passionate about the biblical worldview that Legacy instills in its students. "It is an honor to be on the Board of a school that has so profoundly impacted my life personally."
Ben has been a business owner for the last 20 years in the field of home building. He and his high school sweetheart, Rachel, raise their five children in Andover and attend Constance Free Church. They are thrilled to have their kids at Legacy and to be a part of this great community.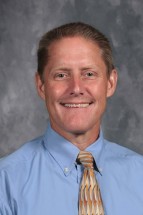 Steve Larson
School Board Chairman
slarson@lcamn.org
Bio
Steve Larson was Legacy's Interim President during the 2012-13 school year and is a Financial Consultant with Thrivent Financial, and has been for the past 22 years.
Steve's avocation for many years has been as hockey coach at many levels. Steve coached at Bethel University from 1982-1991. He was the boy's coach at Blaine High School from 1995-2000 and he was the Assistant Coach with the Blaine girls team for four years after that. Steve is currently the Head Boy's Hockey Coach at Legacy Christian Academy, a program he was asked to start in 2007.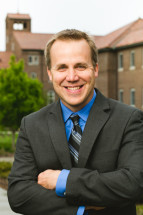 Jim Johnson
School Board Member
Bio
Joining the board in 2014, Jim Johnson holds undergraduate degrees in Bible & History from University of Northwestern-St. Paul and a Master's in Theology from Bethel University.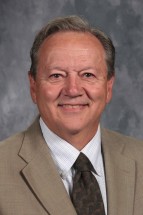 John Delich
School Board Member
Bio
Holding a Bachelor's degree in Mathematics from Bethel University and a Masters in Educational Administration from Pensacola Christian College, MCCS/LCA was in good hands for 20 years under the leadership of Mr. John Delich, 1978-96. During his time as Chief Administrator at MCCS he also served on the National Board of ACSI from 1980-86. Not one to slow down, John currently serves as the Advancement Officer at University of Northwestern-St. Paul and has been on the LCA Board of Directors since August 2013.
John states that LCA is special because of "The effective work in educating young people through the lens of a biblical worldview. The administrative leaders and staff are committed to this way of training the students, and it is reflected in the way the students are committed to Christ."
John and his wife Trudy reside in Andover. They have six children and eight grandchildren.