Monday, August 7, 2017 the Legacy Athletic Department will roll out an updated format for sports information nights.  Full details will be shared in July, so for now please take time to register early to help us plan a great kickoff event!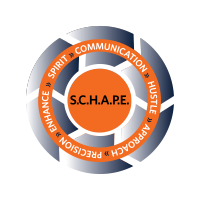 Now would also be the perfect time to schedule an update to your sports physical exam! Sports physicals are valid for three years from the date of exam and can be uploaded to your student record anytime. If you are unsure of your exam date on file let us know.
The following high school activities officially begin practice on Monday, August 14.
Fall of 2017, we expect to have both a high school and a middle school program once again. Our high school program finished last season with a 7-11 record that included a dramatic double overtime shoot loss to section opponent Chisago Lakes. The team will be led by returning Varsity Head Coach Jake Traen, who will be joined by returning Assistant Coaches Ben Ness and Jordan Sutherland.
It is our hope and prayer to offer both the high school program along with a middle school program for Fall of 2017.  A great way to see if this is the team for you is to join Assistant Coach Allie Christiansen on the field this summer! Our high school program finished last season with a 13-3-1 record ending section playoffs with a tight 0-1 loss to Heritage Christian Academy. The team will be led by veteran Varsity Head Coach Todd Manske.
Veteran Varsity Head Coach Rolly Rudzitis is looking to build up a young team at the high school level next season. Graduating 6 seniors from the Varsity roster opens up a lot of opportunities for up and coming players to make an impact early. You can get a head start by joining Assistant Coach Leah Rudzitis in the gym this summer!
Legacy invites all interested students in grades 7-12 to consider participating in Bowling Club this upcoming school year. Andover Lanes has partnered with Legacy to offer this opportunity for bowling competitively on Monday and Thursday afternoons from September-December. Advisor John Compton is committed to building this club into a fun and rewarding experience for all participants!
Co-op Athletic Opportunities for Fall 2017 exist in Boys and Girls Cross Country (7th-12th grade) at PACT Charter School, Girls Dance at Blaine High School (9th-12th grade), Football at Anoka High School (9th-12th grade), and Girls Swim & Dive at Andover High School (7th-12th grade). Registration is available through the host school's Activities Offices.
All of our fall teams compete within the Minnesota Christian Athletic Association with the exception of Bowling Club and the co-op activities. We look forward to seeing you on the sidelines this fall!
#LCARoars