Saturday, September 8, 2018
THERE IS A RUMBLE IN THE JUNGLE!
Attention Legacy Lions! You will not want to miss the 3rd annual Mane Event Obstacle Course!
Run, walk, climb, jump, and laugh your way through obstacles right here on Legacy's campus; mud crawl, climbing wall, tire-riffic, and the 16″ high water slide to name a few! The 1/3 mile Cub Run will also have age appropriate obstacles for our youngest participants. It's fun for all ages!
Total School Goal – $25,000. Your generosity and fundraising efforts will help purchase lower gym athletic enhancements,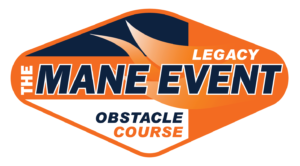 school security enhancements, and student leadership development opportunities.
You can support this event with your registration fee or by collecting pledges.
$25 registration fee includes entrance to event, t-shirt, and Pizza Ranch pizza.
Raising pledges of $25 or more includes entrance to event, t-shirt, and Pizza Ranch pizza.
Register by August 30 to guarantee your t-shirt!
If every student raises $50, we will meet our goal!
Start collecting your pledges now! For the first three weeks of school, we will award the students who raise the most pledges that week with a $10 gift card. Classroom teachers and Legacy Period teachers will be collecting money every Tuesday. One student will be awarded each Wednesday in Chapel. Special prizes for our top three pledge raisers!
SCHEDULE
8:30 am            – Registration Opens
9:00 am            – Event Kick-off/Cub Run (PreK, K, 1st)
9:30 am            – First wave for 1.5 Mile Obstacle Course Run (2nd grade and up)
On your mark…
select your race: 1/3 mile Cub Run or 1.5 mile Lion Run
Get set…
register online, set your goal, and start raising pledges!
Go…
collect your pledges and turn in ALL money by Saturday, September 8, along with your participant waiver.
A special thanks to the sponsors listed below who have already stepped up to support this years event. Your business can support this event as well! We are accepting Mane Event Sponsors now. Imagine your business name on signage throughout the race and right here on our website. Email Sue Happ for more information.