Hello Dolly! - Spring 2019
Hello, Dolly!, the blockbuster Broadway hit, bursts with humor,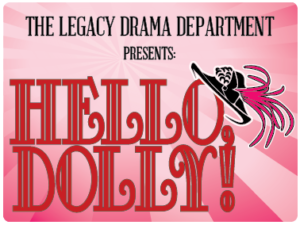 romance, high-energy dancing, & some of the greatest songs in musical theatre history. The romantic & comic exploits of Dolly Gallagher-Levi, turn of the century matchmaker, are certain to thrill & entertain audiences again & again.