The Lady Lions have found great success on the soccer field this season! Their current record of 12-3-1 is the best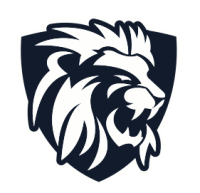 record the team has had in four seasons.
When asked what has been the highlight for this team so far, Head Coach Todd Manske said, "Great senior leadership and teamwork. Seniors Sophie Kendall and Sara Cleveland have been excellent captains and team motivators. Sara has been the anchor on the defense and Sophie is the motor that keeps the offense going."
A number of players are making headlines this season as well. Junior goaltender, Erin Bredemus currently ranks 6th in state for saves (144). Senior forward, Sophie Kendall currently ranks 13th in state for assists (10) and 17th in state for goals (16). Eighth grade forward, Olivia Knoepfle currently ranks 19th in assists (9) and 21st in goals (15). Knoepfle was also named a Star Tribune Athlete of the Week!
Not only has this team been making memories on the field, but they have been making memories off the field as well. One of the team bonding activities they did was The Mane Event. "We completed The Mane Event Obstacle Course as a team and had a blast together," said Coach Manske.
The Lady Lions will find out their section seeding next week in preparation for post-season play. They are excited to see the kind of run they can make in sections!
The Legacy Lions Boys Soccer Team has faced their fair share of challenges thus far this season, but the team's ability to persevere through the adversity has been remarkable. According to Head Coach Jake Traen, "We have been leaning on James 1:2-4 and believing that when handled correctly suffering leads to bigger and better things."
One of the biggest challenges the team has faced this season is injuries. "Our goalie Lucas Nelson broke his forearm a couple games in and it has been a process trying to replace him, but Ethan Mocchi has stepped up big time for us there. The other big one has been losing Josh Demars for the last couple of weeks to an achilles injury," said Traen.
A number of players have risen to the challenges that have come with this season. "Cole Bertsch, who has done a little bit of everything this year, is our center back who anchors the whole team. However, this year he has added some big goals," said Traen. "Grant Warkentin is our most experienced and skilled player that we try to attack through. Kyle Miltz-Mackey, who might be our most under-appreciated player, scored in our last game at Spectrum, but does all the hard, ugly work in the center of the midfield that allows guys like Grant Warkentin and Nils Anderson to attack freely."
When asked what this team's biggest success has been this season, Coach Traen said, "That we haven't quit. Maybe a better way to say it is that we haven't turned on each other through all of the struggles we have had. The boys have stayed positive and kept working, and now things are starting to go their way again. They have believed in the process and look to be coming out on the other side with great perspective and as an improved team."
Coach Traen is excited about what this team can do come section time (especially with a healthy team). "We really think we have a great chance of competing for the section and we are going in the right direction at the right time."
The Legacy Volleyball Team amped-up their schedule this season, which has brought a number of different opportunities and challenges. "This season we decided to "up" our competition, knowing that we might not win a lot of games, but that it would help us compete at a higher level in the long run. The girls are continuing to improve and have competed well with some of the best teams in the state," said Head Coach Rolly Rudzitis. "Although competing against extremely strong competition has been frustrating at times, this team always comes back to the point that playing volleyball is another opportunity to demonstrate our faith in Jesus."
When asked to name a highlight from the season thus far, Coach Rudzitis said, "A couple of games stand out over the others. We played a great match against Mayer Lutheran, the #1 team in Class A. We had lots of energy and saw glimpses of things to come. Beating Maranatha in conference play was exhilarating and hopefully will launch the second half of our season into the next gear."
This year's team has been filled with impact players. Different girls impact different areas of the team. "I think that we have multiple athletes that are impactful in different ways," said Rudzitis. "Some impact the practice with their hard work, some impact the game with their intensity, some impact life with their words, and all impact eternity with their faith. We are very intentional about looking to Jesus, both when we are struggling and when we are winning."
The Volleyball Team has two regular season home games remaining on their schedule (10/10 and 10/18), and then it's on to section play!