All spring athletes and their parents should plan to attend our Spring Sports Information Night, Monday, February 27 at 7:30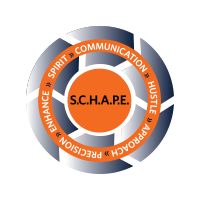 pm. Please be sure that you have completed ONLINE REGISTRATION beforehand and have an up-to-date physical on file in the Health Office. (Sports physicals are valid for three years from the date of exam.) All sports fees will also be due at this time if you did not pay via credit card when you registered. Game schedules are available on the athletic calendar for viewing or synching with your personal calendar. Practice schedules will be added in March.
Note: Athletes in grades 5-8 do NOT need to attend this night unless they are an eligible 7th or 8th grade athlete interested in trying out for the high school team.
BASEBALL (Begins March 20)
Spring of 2017, we expect to have both a high school (8-12) and a middle school (6-7) program for the first time in several years. Our high school program finished last season with a 21-7 record and will be led by returning Varsity Head Coach Adam Hill, who will be joined by returning Assistant Coach Neil Vance and new Assistant Coach Cody Kielsa. The Varsity team will be returning all but 1 of their 2016 State Tournament roster, which includes 12 letterwinners, 4 All-MCAA players, 4 All-Section 4A players, and 2 All-State players. Keys to their success this season include: Depth, speed, pitching, hitting, and experience.
The middle school program will participate in the North Suburban Parochial School League and will be led by parents Ben Minks and Nate Lindholm. We have approval from the City of Andover to utilize Strootman Park for practices (2:30-4:00 pm) and Andover Station North for games as needed. Learn More.
BOYS GOLF (Begins March 20)
Our Boys Golf program will step into a new era with the start of the 2017 season being led by "new to Legacy" Varsity Head Coach Tyler Adams. Coach Adams brings with him knowledge of collegiate level play and coaching. Read his bio HERE. As in years past, the Lions expect to field teams at the JV and Varsity level composed of students in 7th-12th grade. They will call The Links at Northfork their home course once again this season. Learn More.
GIRLS GOLF (Begins March 20)
Our three time State Championship Girls Golf program will continue to be led by Varsity Head Coach Dan Nelson. We expect to have two teams composed of students in 7th-12th grade at the JV and Varsity levels. They will call The Links at Northfork their home course once again this season.  Learn More.
SOFTBALL (Begins March 20)
We are in the process of searching for the next Head Coach of Lions Fastpitch, but we're excited to announce that first year Legacy Art teacher Jayme Buchelt will be a part of that coaching staff! We expect to have a Varsity only program for the 2017 season composed of all interested students in 7th-12th grade. Learn More.
TRACK & FIELD (Begins March 20)
The Girls and Boys Track teams are looking forward to a great season with a good mix of rookies and veteran athletes. Over a dozen PACT Charter School athletes will be joining us through our co-op this year. Co-Head Coaches of the high school program, Cheryl Fregeau and Todd Manske, along with distance coach, Dennis Kuik, are thrilled to have a well-rounded and experienced staff returning. The middle school program will be led by 2nd year coach Jessica Ries '13 and continue to compete in Anoka-Hennepin Middle School meets. Coach Ries will also assist with distance runners on Varsity. We look forward to turning over leadership to team captains Nate Franzen, Jordan Hinrichs, Emily Raper, Sara Cleveland, and PACT captain, Lauren Conradi.
Last spring four Legacy athletes advanced to the Section Meet at SJU and one, junior pole vaulter Sidney Manske, returns this spring and anticipates an exciting season. Sidney set a new school record in the PV last year at 8'9". Other runners to look for great performances this year are Nate Franzen in sprints and long jump; Lauren Conradi, Dani Olson, and Kaylynn Raper in mid-distance events; and finally Cooper Manske and Ben Nauman, committed cross country runners, who expect to lead our distance crew.  Learn More.
CLAY TARGET:  TRAP SHOOTING (Begins April 2)
This spring will kick off the fourth season for the Legacy Trap Team. Leading the team is returning Head Coach Todd Foy.  He will be joined by returning technical coaches Lowell Hanson, Kurt Nelson, and Ed Temp. Others on staff this season will be Evan Domeyer, Joe Hoffman, "Krispy" Krzyska, Nate Temp, and Lisa Delich.
The team will shoot it out twice a week at their home range, Beaverbrook Gun Club.  Practice rounds are shot Mondays and two competition rounds Thursdays. Scores from Thursday are compared with a virtual opponent. Contenders are paired state-wide based on school/team size. We are similarly grouped when attending the MN State Shoot in Alexandria at the end of the season. Past State Finals qualifiers from our school have been Gordy Virtek '14 and Michael Stelly '16. It is estimated that 2 million rounds are fired throughout the league each year with a perfect safety record!
Trap shooting is a club activity with a flexible schedule that allows students to participate alongside another spring sport. Our priorities are safety, fun, and marksmanship!  Learn More.
Co-op Athletic Opportunities exist in Boys and Girls Lacrosse (9th-12th grade) at Andover High School as well as Boys Tennis at Anoka High School. Registration is available through the host school's Activities Offices. Learn More.
All of our spring teams compete within the Minnesota Christian Athletic Association with the exception of Clay Target: Trap Shooting and the co-op activities. We look forward to seeing you on the sidelines this spring!
#LCARoars