The LCA Athletic Department is pleased to announce the hiring of Arthur Crutch to Head Girls Basketball Coach for the 2017-18 season. Coach Crutch impressed the search committee with his calm demeanor and sincere desire for his athletes to be encouraged in life through basketball. Through the interview process it was clear that Coach Crutch has a passion for his athletes and a heart for coaching. References and shared contacts spoken to all shared one common remark that confirmed this, "The players love him." When asked about his purpose in coaching high school athletes Arthur remarked, "I love being a mentor and an example. I carry myself and my life in such a way that I can be an example."
Coach Crutch has spent over 8 years crafting his art of coaching girls basketball as an Assistant Coach at Orono High School, Park Center High School and most recently at Providence Academy. Head Coach Ellen Wiese shared that, "Arthur's way of coaching enhances the girls' self-confidence which leads them to perform better on and off the court. He is professional, generous, caring, knowledgeable, and accessible."  Also in his coaching resume are several years coaching football, track, and baseball.
A graduate of Park Center High School, Arthur is currently pursuing his teaching degree from Metro State University and works part-time as a Para-educator in the Hopkins School District. He also ministers at Faith Center Revival Church in Anoka where he and his family actively worship. His passion for Bible-based preaching will lead to seamless discipling of the hearts of Legacy girls basketball players. Please join us in welcoming Coach Arthur Crutch and his family into the Legacy Athletic community.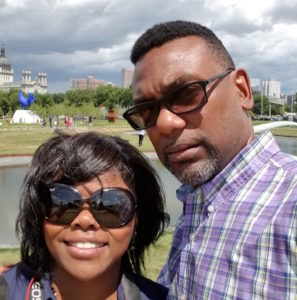 We will hold a casual meet and greet opportunity for parents and players in early September.