Focusing on more than wins and losses. Developing friendships, mentorship, and great memories with teammates. Those have been the biggest successes for our Girls Varsity Soccer team this season.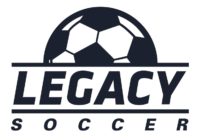 This year's squad has experienced a handful of ups and downs, but according to Head Coach Todd Manske, one thing has remained consistent – leadership. "It's been a tough year record wise, but we've had great senior and junior leadership," said Manske.
That leadership has been visible both on and off the field. According to Coach Manske, Lauren Steffen, Erin Bredemus and Sidney Manske have been fantastic senior leaders. "Sidney is a great defender and team leader, and Lauren has been impactful on the offensive end of the field," said Coach Manske. "Erin Bredemus has been solid in the net averaging 15+ saves per game." Juniors Megan Domeyer and Maddie Urness have brought leadership to the midfield providing excellent passing and communication.
This year's team has done much more than play the game of soccer. One of the most notable things they have done took place at the end of September. Prior to their non-conference match-up against Zimmerman, the Lions and the Thunder served at Feed My Starving Children together where they packed meals for those in need. The Lady Lions have shown that their purpose is so much higher than the game of soccer.
"The girls have been improving every game, so I'm excited to see the ball go into the net more," commented Manske. As this team continues to get better, we are excited to see the noise that they can make in section play!
With a young team, comes a huge opportunity for growth. When asked to describe the first part of the 2017 season, Head Coach Jake Traen said, "New, fresh, eye-opening and challenging.  Many of our players are getting their first varsity experience this year. Each day has been a new experience for them to learn from."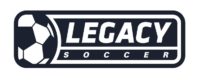 Although this year's squad is young, they have come away with some impressive wins this season – their 5-0 victory over PACT being one of them. "PACT is the local rival, so beating them was a highlight and the way we did it was impressive," recalled Coach Traen.
Jarvey Hill '18, Jimmy Anderson '19, and Daniel Gerber '21 have made a significant impact so far this season. "Jarvey is our lone senior captain and a key piece of our backline," said Traen. "He is a great athlete who covers a lot of ground in the back." Anderson leads the team in points and assists. According to Traen, "He is a key feature in our attack as our best playmaker and has scored some of our biggest goals this year." As a freshman, Gerber is tied for the lead in goals this year. "Daniel has significant responsibility in both attacking and defending for us. I believe the future is very bright for both him and the program," said Traen.
According to Coach Traen, the boys have been maturing both as players and as men this season. They hope that the growth they have made will carry them far into the postseason. "We are getting better and have a chance to host a section game," said Traen. "We have the players and ability to make games tough on anyone we play, and we have always been a tough team come playoff time. I don't expect anything different from this group."
Steady improvement. That is what Head Coach Rolly Rudzitis said has been the team's biggest success so far. When asked to describe the first part of the season, Coach Rudzitis said, "The first part of the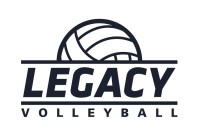 season has been very productive. Our team had a big learning curve to start, but we're seeing huge improvements."
Senior Gracie Zieroth has been a key leader for this year's team. "Gracie has matured as a leader. Being the only senior, she has had a lot of responsibility getting the team to where it is at. She has shown dedication to the school and her team," said Rudzitis.
According to Coach Rudzitis, a highlight for this year's team has been the friendships that have developed. Team dinners, a bonfire, an overnight tournament, bowling and lazer tag, a car wash, The Mane Event, devotions, and prayer have been the keys to developing such deep relationships.
As the Lions prepare for postseason play, Coach Rudzitis is excited to see how far the team will go. "I believe with our steady improvement and increase in consistency, we will surprise some teams in the playoffs. Our record will not reflect how good the girls will be at the end," said Rudzitis.