School Board
Legacy Christian Academy is committed to maintain the framework of biblical principles and high educational standards. The School Board will manifest by precept and example the highest Christian virtue and personal decorum, setting the spiritual tone for the school. The primary function and responsibility of the School Board will be in providing oversight for the school's business affairs.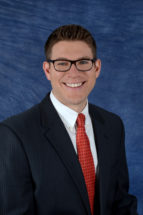 Dennis Zwirchitz
School Board Member
Bio
"Legacy has quickly become "our home away from home". This school and the community that make up the staff, faculty, leadership, and fellow parents are an answer to many years of prayer.  The Lord has truly given us the desires of our heart. We are grateful for the love, dedication, and excellence that is poured into our children each day in their education, character formation, and faith development. As a member of the Board, it is my honor, joy and privilege to serve all those who make up Legacy Christian Academy. May the Lord richly bless you and yours in this place."
---
Fall 2018 – Present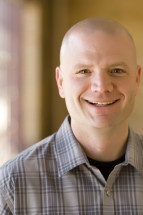 Jason Sharp
School Board Vice Chairman
Bio
Since graduating from Olivet Nazarene University in 1993, Jason Sharp has devoted his life's work to the calling placed on his heart at the age of 18, to passionately serve God through the ministry of Christian radio. Jason and his family followed that call in 2007 when they relocated from Tennessee to Minnesota, to be a part of the Northwestern family. Jason currently serves as Station Manager of 98.5 KTIS in the Twin Cities.
"It is a great privilege to serve on the Board at Legacy Christian Academy. I am grateful for a front row seat to watch God work through the faculty, staff, and students of this important ministry."
Jason and his wife Julie have been married for 18 years and they have two children, Haley and Carson, both students at Legacy Christian Academy. They make their home in Andover and attend Constance Evangelical Free Church.
---
Fall 2014 – Present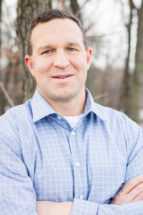 Ben Minks
School Board Member
Bio
Ben is a K-12 alumni graduating in the class of 1992. On the receiving end of a Christian education himself, he is passionate about the biblical worldview that Legacy instills in its students.
"After growing up attending the school myself and now watching my kids experience the same Christian educational environment, it's been a privilege and honor to serve on the Board and give back to a place that has benefited our family and community so much."
Ben has been a business owner for the last 20 years in the field of home building. He and his high school sweetheart, Rachel, raise their five children in Andover and attend Constance Free Church. They are thrilled to have their kids at Legacy and to be a part of this great community.
---
Fall 2016 – Present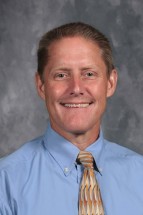 Steve Larson
School Board Chairman
slarson@lcamn.org
Bio
Steve Larson was Legacy's Interim President during the 2012-13 school year and is a Financial Consultant with Thrivent Financial, and has been for the past 22 years.
"I love Legacy Christian Academy and I am so thankful for the impact LCA has had in the lives of our two children and our family as a whole. The need to teach students critical thinking skills within the context of a biblical worldview is one of the most important reasons for the existence of Legacy Christian Academy. The culture is advancing a worldview that is in direct conflict with the truth of God's word. At Legacy, we strive to teach our students to know how to fully stand on the truth of God's word, but to do so in a way that is filled with grace. Standing on the God's truth cannot diminish God's grace; and God's grace cannot diminish God's truth. We are called to teach students to be ambassadors of Jesus Christ who was full of grace and truth. It is for these reasons I believe Legacy needs to grow and thrive and why I am grateful to serve on the Board."
Steve's avocation for many years has been as hockey coach at many levels. Steve coached at Bethel University from 1982-1991. He was the boy's coach at Blaine High School from 1995-2000 and he was the Assistant Coach with the Blaine girls team for four years after that. Steve was the founding Head Coach for the Lions Hockey program in 2007 and stepped down after 10 years leading that program in 2017.
---
Fall 2009 – Present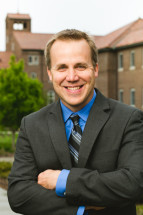 Jim Johnson
School Board Member
Bio
"Legacy is second to none as a place that impacts the next generation educationally, socially, and spiritually.  Each day the amazing staff/faculty at Legacy pour into students of all ages. God is transforming the next generation – one story at a time.  As a board member, it is a great privilege to get to be a small piece to that effort!"
Jim Johnson holds undergraduate degrees in Bible & History from University of Northwestern-St. Paul and a Master's in Theology from Bethel University.
---
Fall 2014 – Present
Brian Bovee
School Board Secretary
Bio
"The more I look around, the more apparent it becomes how extremely vital it is to the Kingdom of God to have a school like Legacy in our community teaching the next generations how to be the light of Christ in this world.  And seeing firsthand with our three children the impact that a Legacy education is having on our own family is a blessing beyond our hopes. So, when I was asked to be on the leadership team at Legacy to support our amazing administrators, teachers, and staff, it was an easy honor to accept to try and do my part in helping Legacy not only survive, but thrive."
---
Fall 2018 – Present