Friday, January 26, 2018
The plans are in place for the 3rd annual Alumni vs. Alumni "Old Time Hockey" game on the outdoor rink at the Coon Rapids Ice Center! This is one of the few refrigerated outdoor sheets of ice in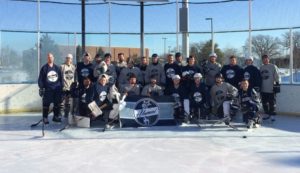 the state!
The event will take place from 8:00 pm – 11:00 pm, with the puck drop on the ice at 8:50 pm.
Family and friends may watch the game on the outdoor bleachers or from the party room.
In addition, we invite all the alumni to support current Lions players during Homecoming weekend at their 1:00pm Saturday January 27th contest against Becker/Big Lake Eagles.
Friday, January 26 – Coon Rapids Ice Center
8 PM | Welcome & Refreshments
8:50-9:50 PM | Game
All questions should be emailed to Alumni Coordinator, Kaia Larson.