Veteran Head Coach Todd Manske uses the words "energy" and "growth" to describe the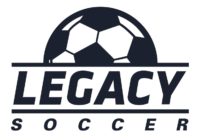 2018 Girls Soccer season to date. With eight middle school athletes making the Varsity roster, senior leadership from Hannah, Kaylynn, Alexa, and Maddie has been a huge blessing. They have been encouraging and are a great example to the team. They are very dedicated to the spiritual growth of the team along with the physical growth.
Watching the relationships grow with the middle school and high school girls through the team retreat to Balsam Lake, WI in August to their most recent team adventure at Feed My Starving Children has been a true joy to see. In fact, displaying JOY through diversity has been one of this team's biggest successes. It's more than just a game to these girls. They have fun together while showing resiliency and setting improvement goals for each game.
Section 7A Girls Soccer Brackets
First year Head Coach Jon Schultz shares that the first part of the boys season was a lot of hard work!.  With so much "newness" surrounding the program, nobody really knew what to expect.  That being said, the boys have started to establish an attitude of excellence on and off the field.  This has resulted in a "never give up" attitude that has brought some early success to the team.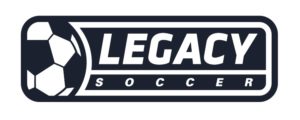 There have been a few games so far this year where the team has scored in the last minutes of the game to win.  Putting in so much work during training and in the games, it is rewarding to come out with dramatic last minute (and in one case, last second) wins.
Our biggest challenge has been to consistently have discipline in our technique, particularly when shooting the ball.  We all know we can take a good strike, but in the heat of the moment, with our adrenaline pumping, we sometimes resort back to what feels comfortable.  Being disciplined while still remaining creative and having fun while doing it is a difficult task to achieve.
Ultimately, we are getting better. The coaching staff continues to tell the boys that our end-of-season record, though decent enough, means nothing to us. It's about being the best possible team by the beginning of sections so that we can make a deep run into the post-season.
Watch for both Carson Sharp '20 and Daniel Gerber '21 to continue to be key impact players for the team as they make that post-season run. At center mid, an extremely demanding position, you'll notice Sharp in every minute of every game. Much of the play runs through him. "He will not show up on anyone's stats chart but he keeps the team's heart pumping the entire game, every game." Coach Schultz
As for Gerber, he is beyond his years both physically and mentally.  Coach Schultz considers him "the rock of our very sturdy defense."
Section 7A Boys Soccer Brackets
The Girls Volleyball games are exciting to watch at all levels. There have been many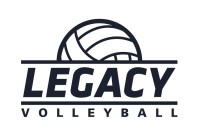 tremendous competitive games that were "nail-biters." The C-team, JV and Varsity have all seen success in a variety of ways. First year coach Mariah Twedt has done a fabulous job coaching up the younger players to play competitively at a high school C-team level. Veteran Coach Leah Rudzitis has her JV team winning every game but one with a determined squad of young ladies. They are now in 1st place in the MCAA  conference with a recent win over New Life. They have also beaten other large school JV teams in the process. They recently won 1st place at the St. Francis B-Squad Tournament with participating schools such as St. Francis, Big Lake, Forest Lake, Monticello, and Princeton. Our Varsity is continuing to play a lot of close games, going 4 and 5 sets with a number of losses by just 2 points. Coach Rolly Rudzitis has the team believing that they will peak at just the right time. The Varsity girls have a number of large schools on the schedule and are competing at a high level, which in the long run will improve their chances come time for play-offs.
"Our verse this year is taken from 1 Corinthians 13:7, "Love bears all things, believes all things, hopes all things and endures all things." This is a key verse for us as we grow in our skills and more importantly in our relationship with each other and with the Lord. Thank you to all the parents for their support of our girls and to the fans for showing up to cheer us on! " Coach Rolly Rudzitis
Go Lions!