Middle School students have had some exciting opportunities in the Fine Arts this winter.
In November, Daniel K was chosen to be a part of the 7-8th grade Honor Choir sponsored by American Choral Directors Association of Minnesota (ACDA-MN). Students from all over the state of MN Auditioned and were chosen to be a part of this 135+ voice choir.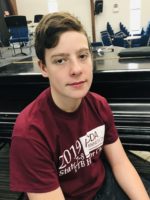 Then students, Rachel S, Abigail H, and Sophia M, were nominated to the 6th-8th Central MN Band Director's Association (CMBDA) Honor's Band. They performed with 100 other metro students that were honored for their talent and commitment. The girls rehearsed all day at Elk River High School in preparation for the afternoon concert.
"It was a long day, but a lot of fun playing with other students that were serious about their music", said Sophia.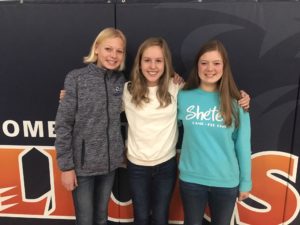 "We performed all five pieces and worked very hard in rehearsal until we got it", said Abigail.
Congratulations to these musicians for their accomplishment!