Legacy's new Drama Director, Jesse Wagner, is excited to meet drama students and families before the 2020-21 school year begins. To get things kicked off right, Mr. Wagner will be offering some fun, educational summer drama programming as well as several Meet and Greet opportunities!
LCA Drama Meet and Greet – Friday, July 24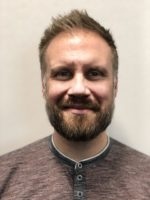 This is a chance for Mr. Wagner to meet YOU, the students and parents that make LCA Drama the exceptional program it is before the school year starts!  so this will be a simple blend of an open house/town hall of sorts, where I will provide some refreshments and space to meet you face to face, field questions, chat a bit about my vision for the program, share ideas for our fall and spring shows, ask questions of YOU on what your vision and hopes are for the program going forward, and maybe do a bit of performing with a few of my local artist friends! Due to COVID-19 restrictions, this will be a registered event with time slots for small groups to attend; making this interactive yet as safe a time as possible.
Available time slots:
5:30 pm – 6:15 pm
6:30 pm – 7:15 pm
Please CLICK HERE to reserve your slot.
---
Fundamentals of Musical Theatre Workshop –  July 27- July 29 (M, T, W)
A 3-day, interactive workshop, offered to students grades 5-12, covering the following:
The Audition Process
Character Analysis
Physicality in Acting
Vocal Mechanics; Diction, Projection, and Form
Acting with others using Robert Cohen's GOTE methodology (Goals, Obstacles, Tactics, Expectations)
Basic Stage Makeup
Set Design
Props
Costumes
Staging
Students should only register for one of the sections and are expected to attend the entire 3-day workshop. No previous experience is necessary; students that are engaged and enthusiastic about being involved in the LCA drama program are encouraged to register!
Section A: 8:00am-10:30am
(15 sign up slots available)
Section B: 11am-1:30pm
(15 sign up slots available)
Cost: $75/section
*Please only sign up for one section, understanding that your student will be expected to attend the full, 3-day workshop in that section only.
**A minimum of 3 students will need to be registered for each section in order for the section to meet.