Thursday, March 11th was more than just a Homecoming Basketball game, it marked Coach Bellefeuille's 50th win as a Lion!
Booster parents worked behind the scenes to gather and verify the data, while the team worked hard on the court to make sure the event could be celebrated with their homecoming fans; much to the surprise of Coach Bellefeuille.  In a short recognition ceremony following the game, parents thanked Coach Bellefeuille for the many ways he is working to #BuildThePride at Legacy. Nathan has brought in an amazing coaching staff with him at both the high school level and the middle school level, recognizing the value of pouring into young players early. His attention at this level has increased the number of middle school players and teams at each level every year since he took over the program in 2018-19. In addition, his summer basketball camps have seen increased attendance each year. He has brought stability and pride to a program that saw head coach turn over for 3 straight years prior to his arrival. Most importantly, Nathan consistently models a Christlike example for the boys not only as a coach, but also has a husband, father, and follower of Jesus. He cares more about the boys growing in their relationship with Jesus than what they bring to the basketball court.
Thank you Coach Bellefeuille for your steadfast dedication to discipling hearts for Jesus through sport at Legacy.
50 career wins in 3 short seasons
2018-19 Season: Team begins with a 5-25 record from the previous year and improves to 9-18.
2019-20 Season: Team goes 24 – 4 and advances to Section 4A Championship game prior to state-wide pandemic shutdown.
2020-21 Season: Team ends regular season play with a 17 – 1, an MCAA Conference Championship title, and heads into post-season play as the #1 seed in Section 4A!
Total Record as of 3/13/21: 50 – 23 = .685 win percentage!
Bellefeuille LCA Career Records
Stats compilation & write up courtesy of Brian and Charlotte Bovee.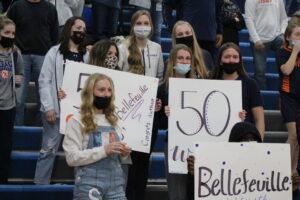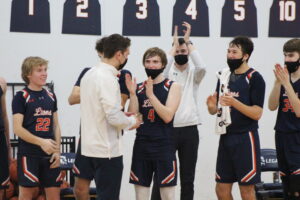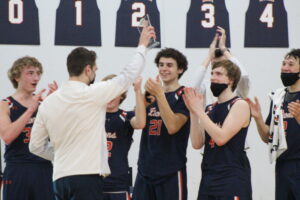 Disclaimer: Legacy athletes without face coverings have approved medical exemptions on file.