Legacy's most significant fundraiser of the year went VIRTUAL on Friday, April 30th. The Legacy Commons was converted into a production studio complete with special lights, mics, and our own sound & video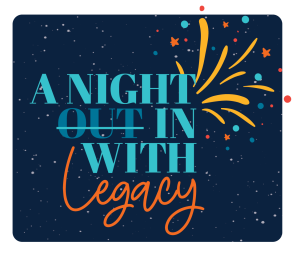 crew. We were blessed beyond measure with the team that came together to bring the fun of the All-Star Legacy Bowling Battle and the Live Auction to your living room! You engaged with us over YouTube chat, Zoomed into our virtual green room, and participated in bidding wars for fabulous auction items! We hope each of you who participated in the Guess the Gala game throughout the watch party had fun crowning a winner at your house! Can you believe some of those answers?! Like 699 students already enrolled for the 2021-2022 school year?!
God's hand is on Legacy and we are so encouraged to be on this journey of equipping minds and discipling hearts. Through our engaged audience on Friday evening, we raised $35,057 in auction donations and $80,645 in night-of-giving for a total of $115,702, just shy of our $125,000 goal!
Could YOU be the MISSING PIECE that will help us reach our goal of raising $125,000?
Contact 
Sue Happ
, Director of Advancement, with any questions.
Funds raised at this year's gala will go directly to support student learning through scholarships, program enhancements, and facility upgrades needed to accommodate enrollment growth.