Legacy's 2020-21 yearbook was selected by the Balfour yearbook company as a 'National Sample' book – to be showcased as an example in schools across the nation! A featured layout in that book was also included in the annual 'Yearbook Yearbook' (a sort of 'greatest hits' of yearbook design for the year), AND last year's cover was highlighted on Balfour's annual 'Yearbook Covers' poster. In the yearbook production world – these are pretty cool honors! All points back to giving our best, blessing others, and pointing back to our Creator!
Bravo to our solid yearbook staff past and present!
We have another fantastic book in the works this year and we can't wait to share it with you.
DO YOU HAVE YOUR COPY ORDERED??
Click on this link https://www.balfour.com/student-info?smi=38605 to find pricing, check your order status, and place your order!
Final Yearbook Orders Due Sunday, January 30!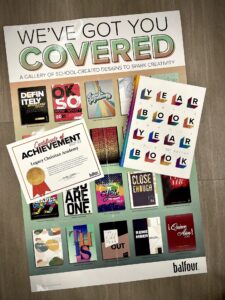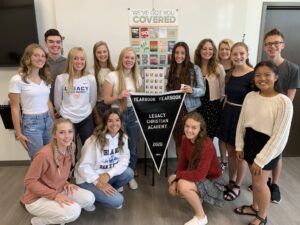 Thank you LCA community! The LCA Yearbook Staff appreciates your support.