Head Coach Arthur Crutch is over halfway through his first season as a Legacy Lion! When asked how the first part of the season has gone Coach Crutch said, "The first part of the season has gone well. I'm impressed with how the girls have responded."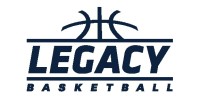 One of the highlights this season was the team's win over New Life Academy just a couple of weeks ago. "We put a whole game together against New Life," said Coach Crutch. The girls are learning to play together as a team, which played a huge role in their win over the Eagles. "Coming together as a team and watching everything click when we play as a team has been our biggest success so far this season," mentioned Coach Crutch.
When asked about some of the team's most impactful players Coach Crutch mentioned Erin Bredemus '18 and Abigail Palicka '19. "Erin is a great all around leader. She has truly learned how to lead this team and encourage these young ladies. Abigail has taught our team what perseverance looks like!"
With postseason play just down the road, Coach Crutch is excited is see his Lions make some noise. "The team is getting better as the season progresses," said Coach Crutch. "I think we will shock some teams in the postseason. We are better than people think!"
The coaching staff for the Lions Hockey team has one word to describe this season: growth. This year's team is truly learning what it means to not only grow as a hockey player, but as a person as well.
Growth takes time, which is why Head Coach Dan Olufson said it has been the team's biggest challenge and biggest success so far this season. "A lot of guys are growing spiritually and they are all getting better on the ice," said Coach Olufson.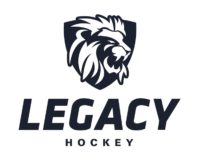 One of the most impactful parts of the season for this team has always been their trip to Silver Bay for their annual holiday tournament – this year was no exception. According to the Lions coaching staff, "Silver Bay is a great bonding experience for the team. It always is, but we feel this year was truly special." Not only were memories created off the ice, but they made a special memory on the ice as well when they took home the consolation championship!
With playoffs approaching, the Lions are preparing for an end of the season run. When asked what excites him about the remainder of the season Coach Olufson said, "More growth. People may be getting sick of that answer, but it's the truth. I predict this team will work very hard for a playoff win this year and I think we are going to get it."
Building. What a perfect word to describe what our boys basketball team is doing this season. With a new coaching staff, Head Coach Josh Olson is striving to build solid relationships with his players and encouraging his players to build solid relationships with each other. According to Coach Olson, this has been the highlight of the season so far!
"Our biggest challenge so far this season has been learning what it looks like to play as a team," said Coach Olson. After losing a
handful of seniors to graduation in 2017, this year's squad has had to learn to play with each other – learn each others tendencies, strengths and weaknesses.
Despite this challenge, the team has learned what it means to keep pushing. This team continues to fight to get better day after day, which is why Coach Olson is excited for the remainder of the season. "I'm excited for what's ahead and the growth we can still make as a team this season," Coach Olson commented.
The Lions will start section play at the end of the month and they would love to see you in the stands rallying them to a playoff victory!