We are so excited to be in the final preparations for the 2021 school year to begin on Monday, August 30, 2021. We know that the start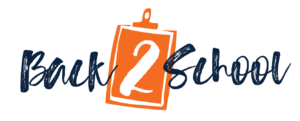 of a new school year, though packed with excitement, can also be a high anxiety season for parents and students. We are here to help! Our Back-to-School Booklet should've been received in every household by this time and we hope you've had a chance to review its contents. As additional school year details are confirmed we are announcing in our weekly eNews on Wednesdays and through direct emails to enrolled families. If you aren't receiving communications from us please first check your spam/junk folder and if you still come up empty contact Felicia Enns to confirm your contact information in FACTS Family Portal is up to date and accurate. You can also SUBSCRIBE to our eNews if for some reason you are not receiving it.
We look forward to seeing families at the Back-to-school Open House on Thursday, August 26th from 4:00 pm – 7:00 pm and then again on Day One (the first day of school) Monday, August 30! The first bell for grades 5-12 will ring at 7:40 am and PreK-4 will follow at 8:00 am (for day one only).